Create experiences, not lessons.
What sets us apart
The goal of the WvSC is to promote learning across all phases of life. For this reason, the association develops training courses for employees on the one hand and educational programs for schoolchildren, trainees and students on the other. The WvSC focuses on technological and human-centered content. The latest technological and sociological expertise from the WvSC research projects and technology fields is shared in the project-related educational offerings. The other educational offerings impart knowledge on selected topics of human-technology interaction and new work, promote STEM education, strengthen individual futures literacy, and support future leadership and teaching with new approaches. It is important to the WvSC to impart knowledge in a smart way – creating exciting learning experiences is the credo.
Fields of competence
Our 6 fields of competence
Our mission is to make people fit for the future and to strengthen them in their further development. To this end, we have defined six areas of expertise in which we are effective.
Share project knowledge
In the project-based educational offerings, we share the latest technological and sociological expertise from WvSC research projects and technology fields.
Human-Technology Interaction
We want to help ensure that we can all deal with new technologies in an informed and self-determined manner and weigh up their opportunities and risks – for more sovereignty in our technologized world.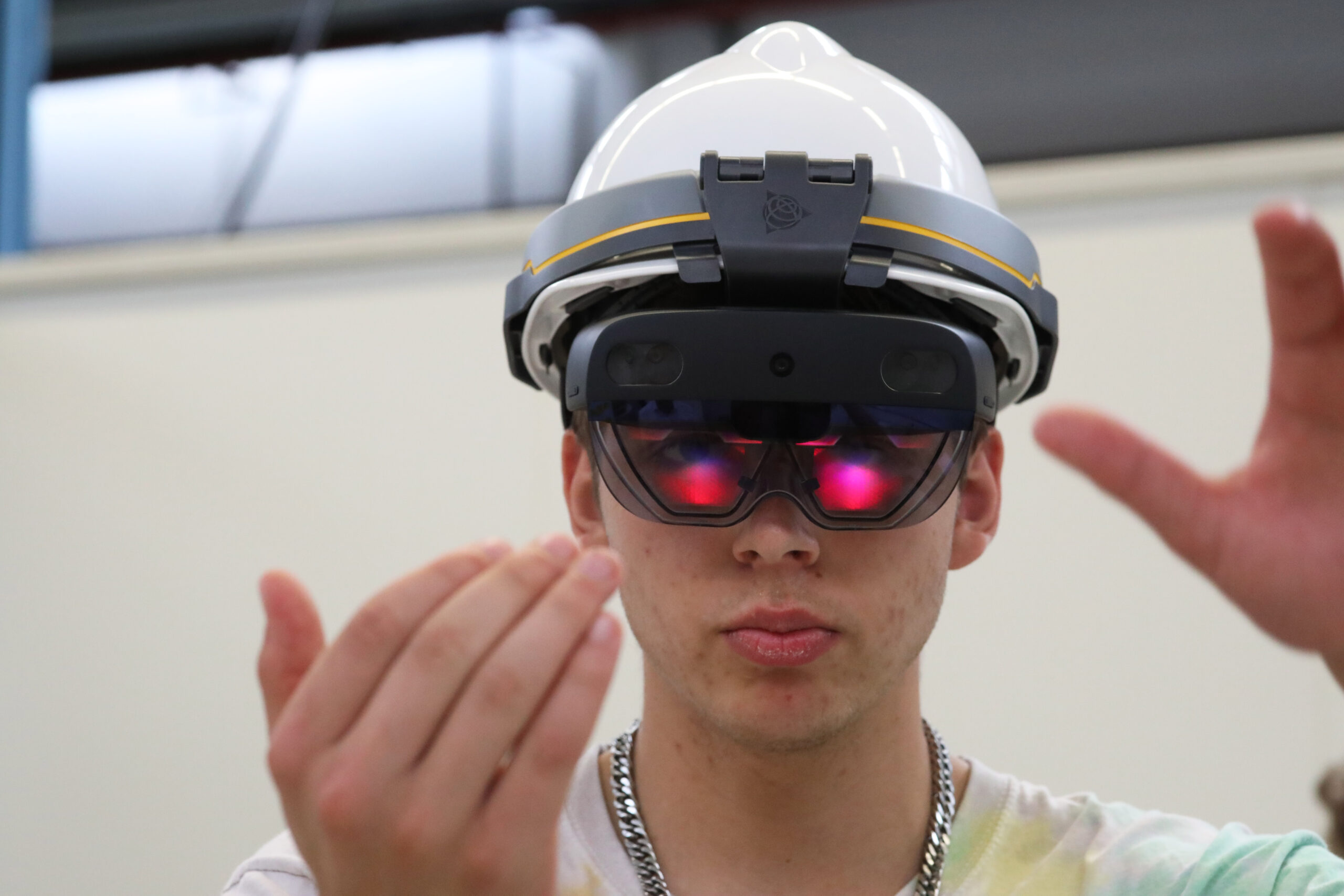 STEM - experience, understand, provide
We want to get the next generation excited about STEM through hands-on and exciting offerings and provide targeted support to develop committed young professionals for the STEM field.
Thinking and shaping the future
We support individuals, organizations and society to establish future discourses and to discover and learn future-oriented ways of thinking in order to strengthen their own futures literacy.
Designing and living new work
Together with our partners, we are reshaping the working world of tomorrow without losing sight of practical relevance and people.
Learn, teach, lead
We embrace progressive approaches and opportunities for teaching, learning and leading and are committed to accompanying the development of individual personalities and strengths.
Education
Our educational offers
Knowledge from our projects, aspects of the new way of working, human-technology interaction and much more. Further education for employees or technology days for the next generation. Virtual, hybrid or face-to-face. Our educational offerings are diverse. Would you like to get an overview? Then click your way through the overview of our educational offerings.
Unboxing Technikethik
Our educational offering Unboxing Technikethik raises awareness of the interaction between people and technology.
Future Workshop - Companies of the Future
What do common images and possible solutions for workplaces, structures and cultures of the future look like?
Communication training
Talk, negotiate and present better – in a short time and in a pleasant atmosphere.
Gegenwart trifft Zukunft
Interactive technology and future day for pupils, trainees and students.